The Matadors continued their fantastic racing performances on Saturday at the Farmer Invitational on Hayward High's North Coast Section championship course. The course this year is slightly altered to accommodate stadium construction. Officially, the meet does not have a team competition and instead the top 25 finishers in each race receive medals.
Freshmen boys race medalists included Yarin Dan (5th), Rocklin Dhaliwal (11th), and Anthony Guerra (17th).
The frosh-soph girls race medalists included Paula Leigh (4th), Taylor Bond (5th), and Clara Crittenden (25th).
The sophomore boys race medalists included Julian Galicia-Thomas (2nd) and Andrew Lau (18).
The JV girls race medalists included Lexie Homen (9th) and Lindy Girardelli (21st). Peter Vance (12th) medaled in the Open boy race.
All ten boys medaled in the JV race with Andrew Walker winning the race, followed by Seth Jeppson (2nd), Shlok Bansal (5th), Cameron Meier (6th), Kevin Plant (9th), David Wang (11th), Benjamin Hatch (12th), Caleb Hardesty (14th), Matthew Reddick (16th), and Ben Dupuis (17th).
The varsity girls race medalists included race winner Kinga Bihari, Colleen McCandless (4th), Kalea Bartolotto (7th), and Kaylie Lawsen (13th).
The varsity boys race medalists included John Bennett (3rd), Tyler Hattori, (6th), Cameron Priest (7th), Alex Hattori (8th), Christopher Kilday (11th), Kinaar Desai (13th), and Samuel Jeppson (14th).
You can view all the results at xcstats.com
Photos courtesy of Bob Priest.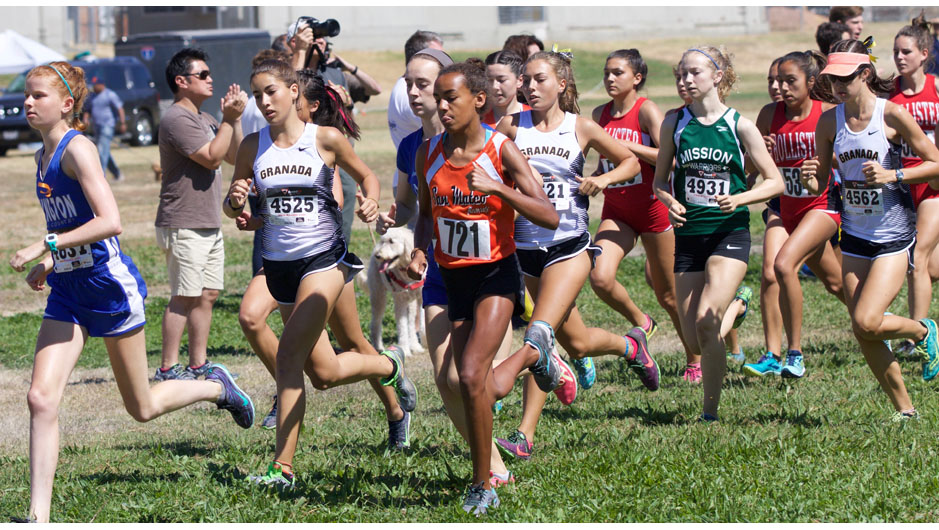 Start of the varsity girls race at Hayward.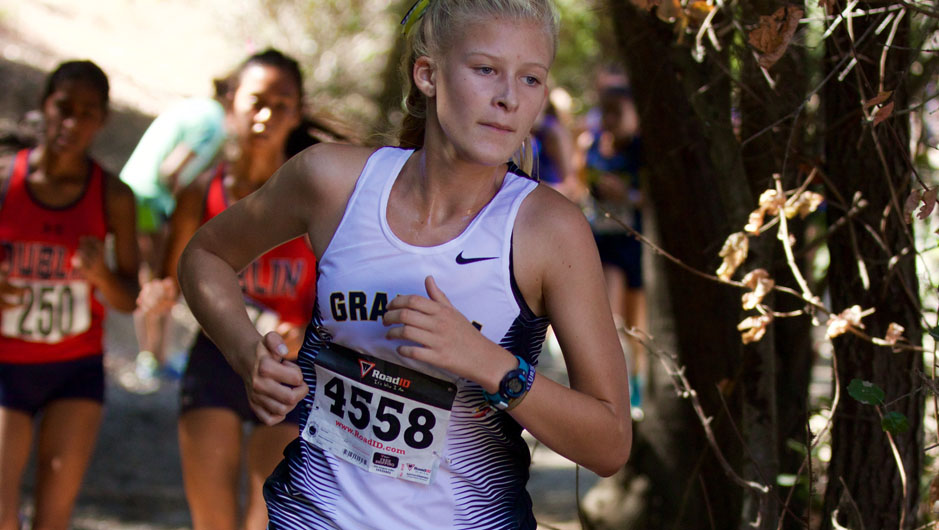 Kaylie Lawsen was Granada's 4th runner in the varsity girls race.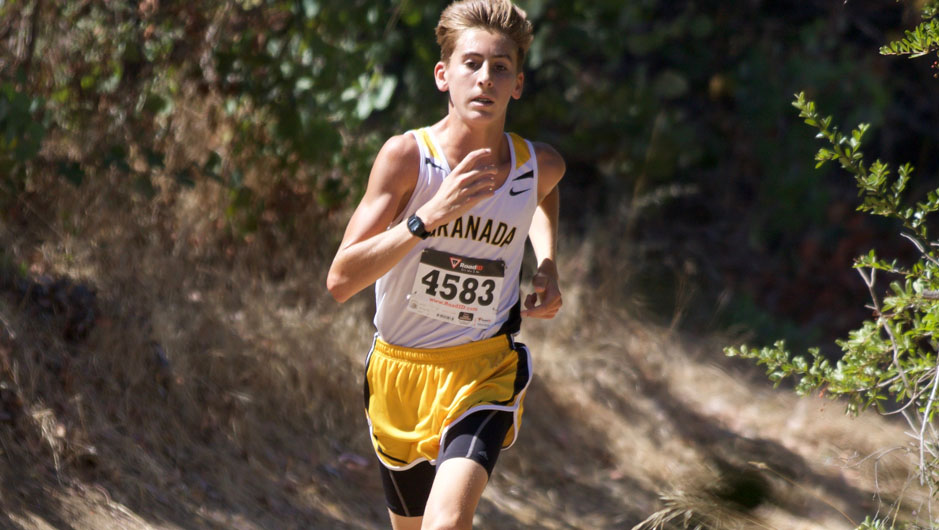 Andrew Walker on to winning his second JV race in a row.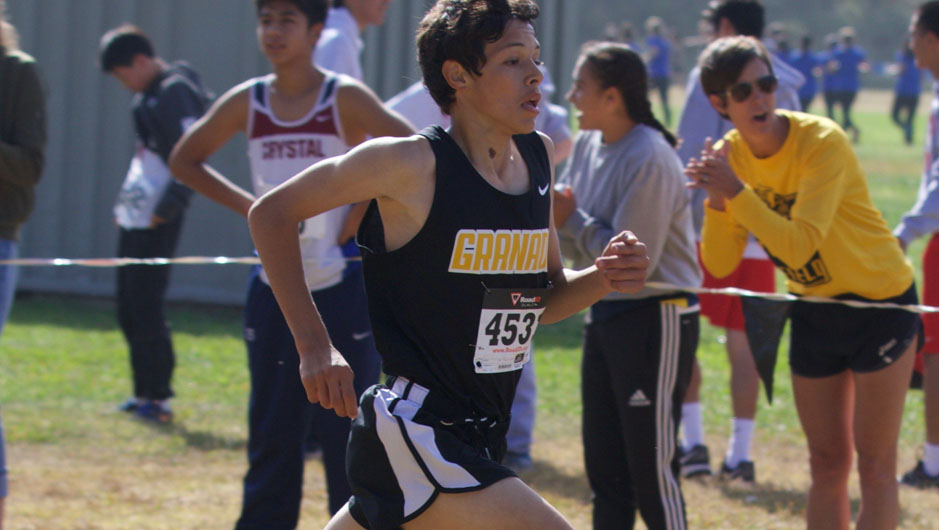 Yarin Dan finishing in the top 5 in the freshmen boys race.