A glorious day in San Francisco for the Lowell SF Invitational at Golden Gate Park. Granada runners at all levels improved their racing speed over the first race in Tracy. The freshmen boys took 5th place of 20 teams in their race and the sophomore boys took 8th of 20 teams (2.13 miles). The frosh-soph girls took 7th of 21 teams (2.13 miles). In the non-varsity 2.93 mile race, the girls did not field a complete team but had a top 20 finish from Lexie Homen.
In epic style the non-varsity boys crushed the field finishing first through eleventh! That level of dominance had never been seen before. Andrew Walker paced the group and collected his first individual cross country win. However, the top 7 members of winning teams receive medals but no one else…so we had four boys that should have also earned medals. Kaylie Lawsen's grandpa to the rescue as he made medals for our brethren! You can view a picture of the boys posing with their medals above.
The varsity teams again proved that they are worthy and each won their respective races. The girls won with 90 points defeating second place Sonoma Academy's 133 points. Our team time of 91:04 might be the fastest all-time for that course. Kinga Bihari placed third running a sub 6 minute pace over the course. The boys scored just 33 points and had a tiny spread from 1-5 of about 23 seconds. Cameron Priest was Granada's first finisher taking second place for the Matadors.
You can view all the stats for us at xcstats.com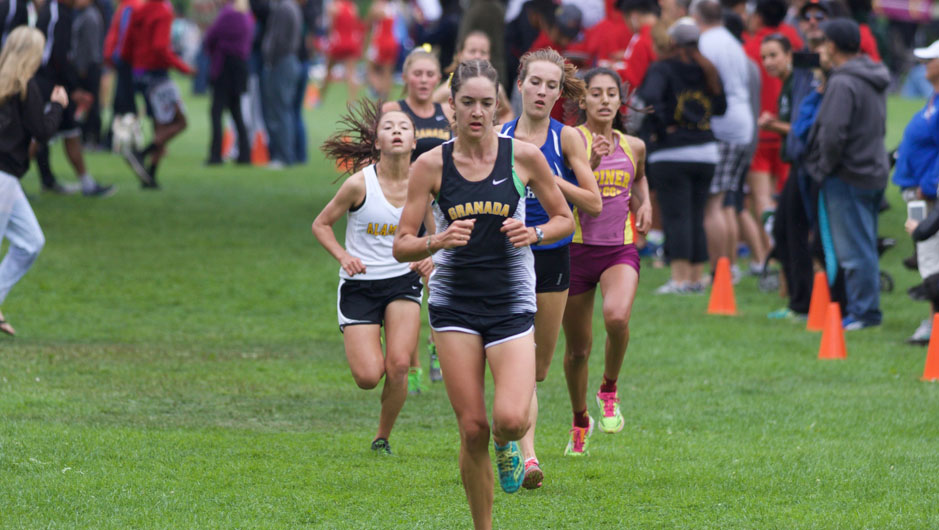 Colleen finishing in 10th at Lowell.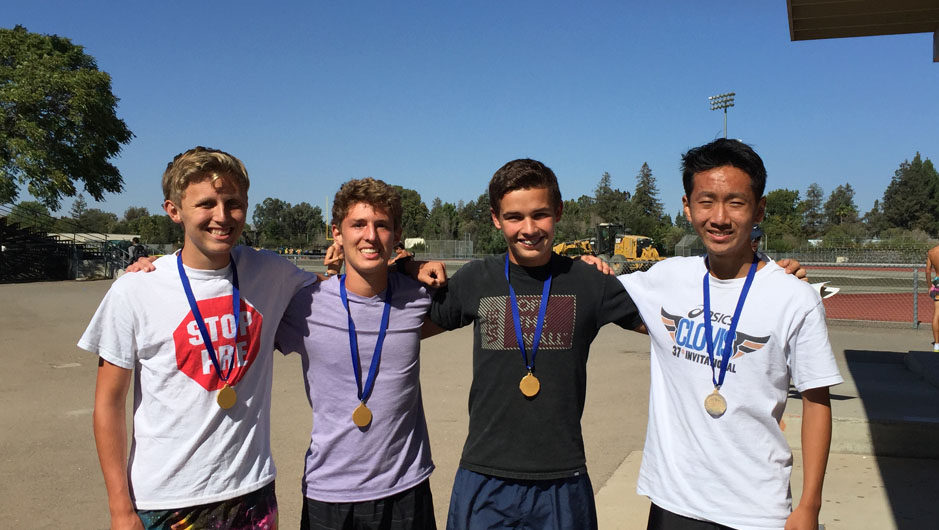 Thanks to Kaylie' grandpa for these awesome medals.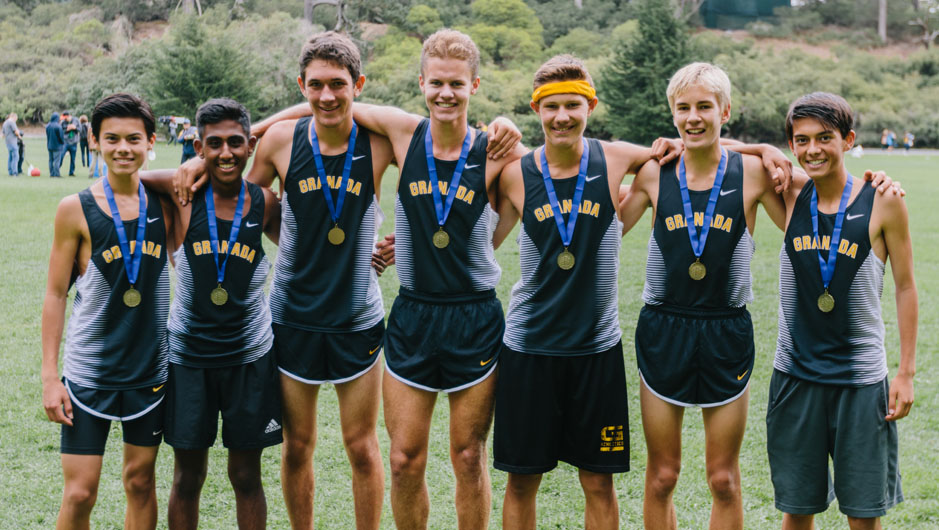 Varsity boys with their medals in Golden Gate Park.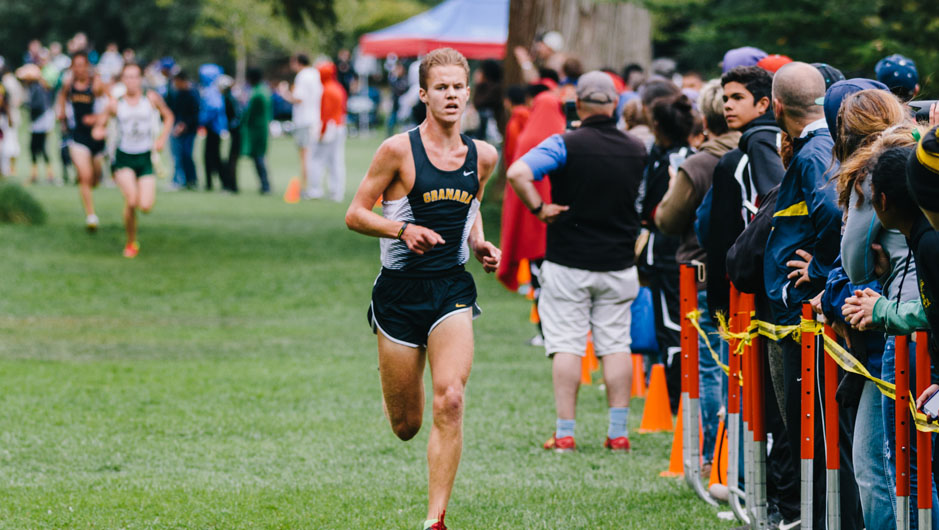 Cameron taking second place in the varsity boys race.